Mangalitza Charcuterie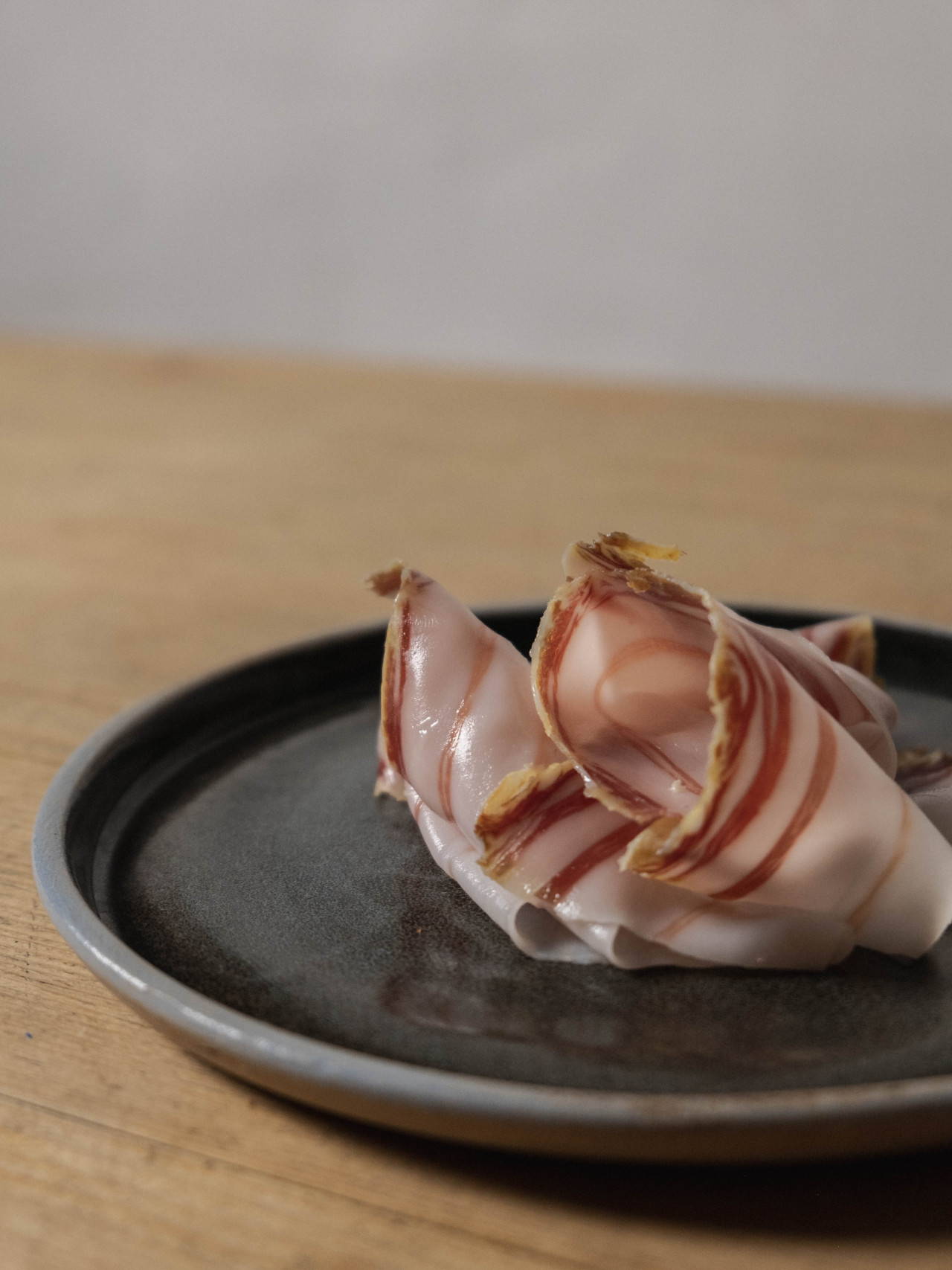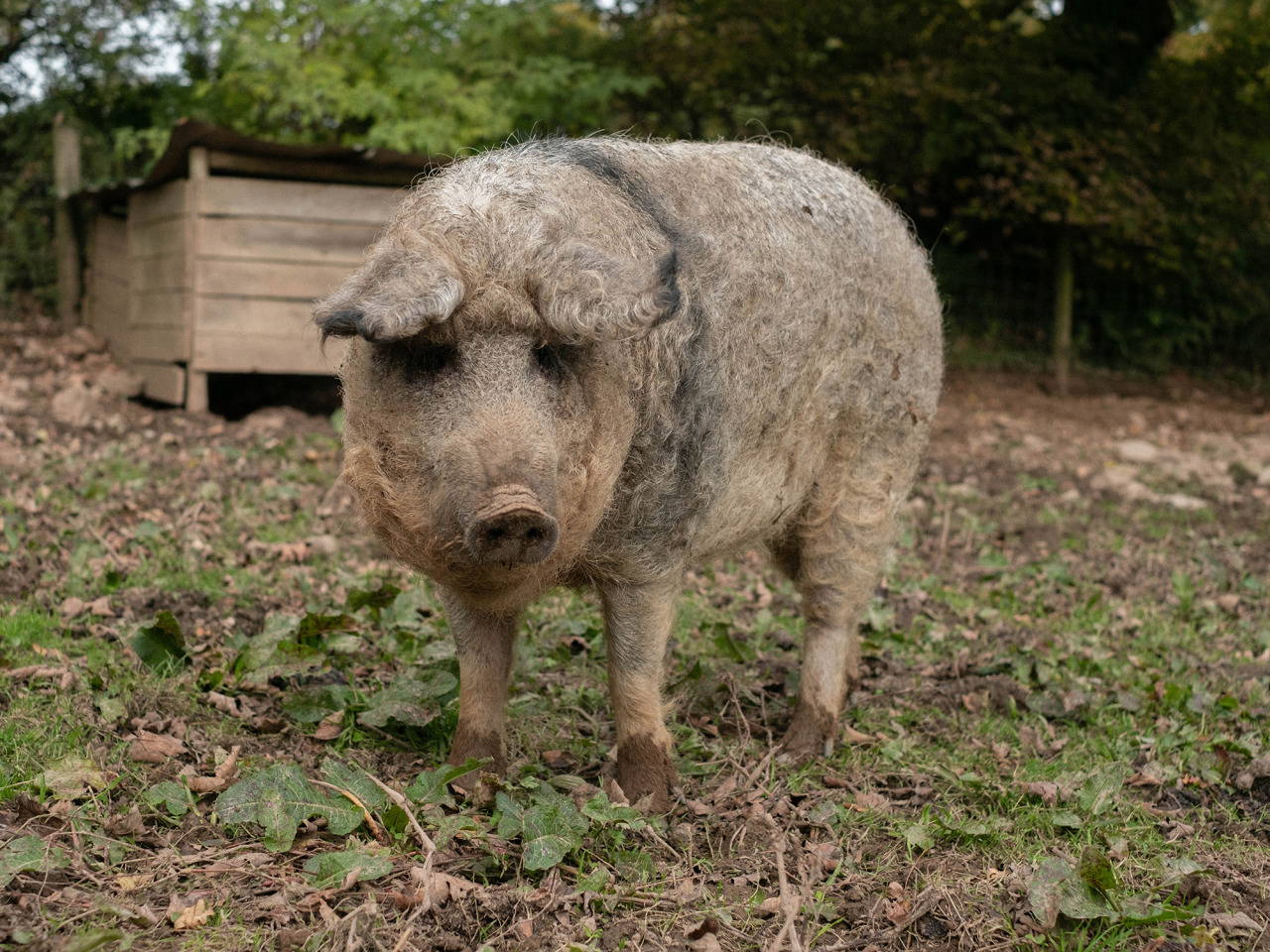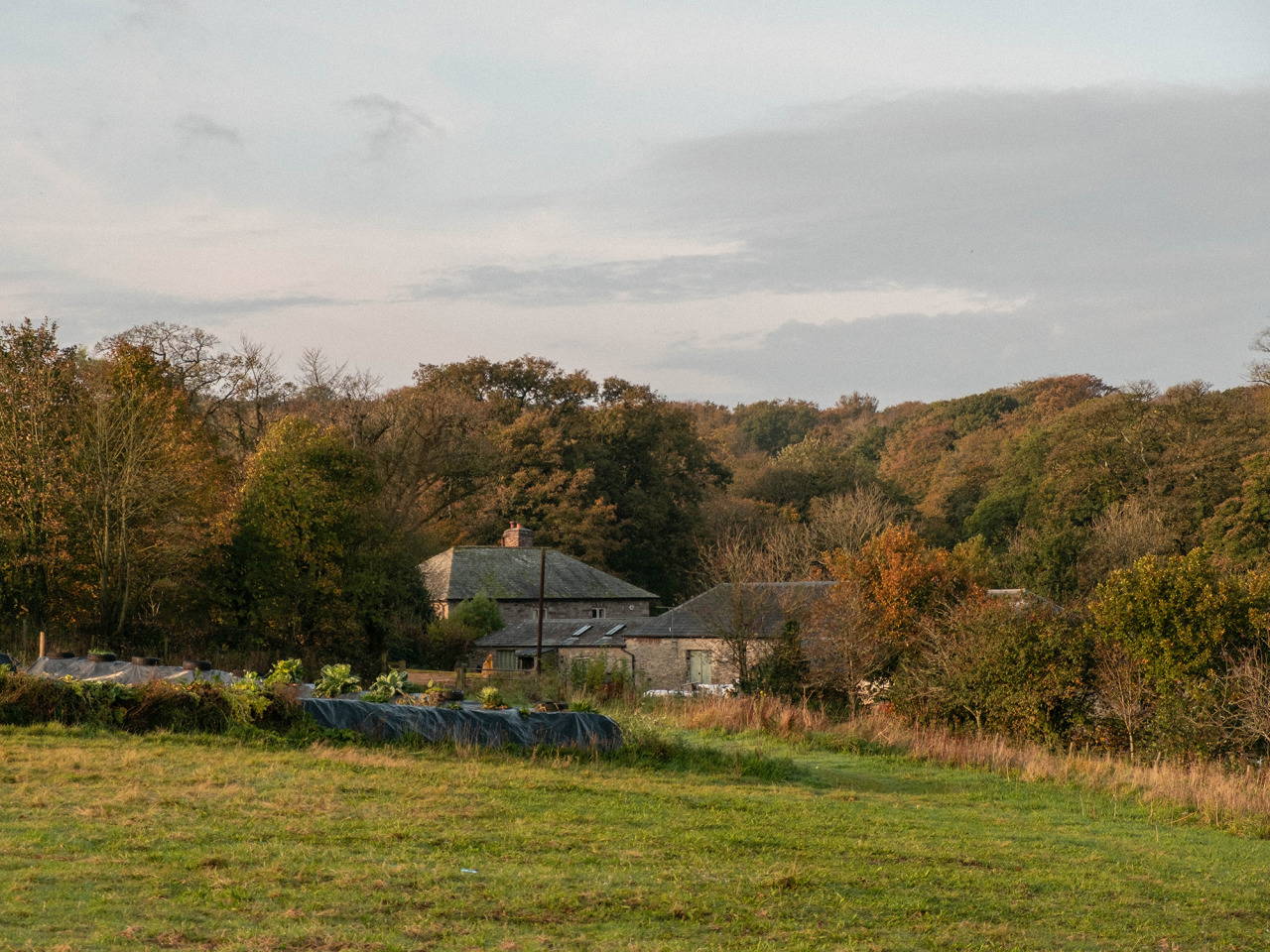 We produce air dried ham at the farm from our herd of Mangalitza pigs. We make hams from pigs that are 20 months or older, fed on a diet of fermented grains and peas to supplement their natural forage and pasture. This diet is designed to promote slow growth in the pigs, preserving the inherent qualities of the Mangalitza itself, and thereby producing a complex, fruity ham with very clean, nutritious and moreish fat.
We only produce single muscle air dried hams, seam butchering each pig to allow us to produce a variety of hams from each animal.
We primarily do all our processing in the winter months when the pigs are at their best for curing. Each muscle is salted for 6 weeks and then, depending on the muscle size and type, air dried in our maturation room for 10-24 months.
We are an approved food premises site with accreditation for the retail and wholesale of cured hams.
We are a small producer reliant on our own herd of pigs for our production. As such, we operate an allocation and waiting list for wholesale enquiries. For all wholesale enquiries please contact provisions@coombesheadfarm.co.uk
We primarily sell whole muscles to restaurants across the UK but offer a small selection of sliced ham for retail through our online shop. We slice this to order and distribute once a month.