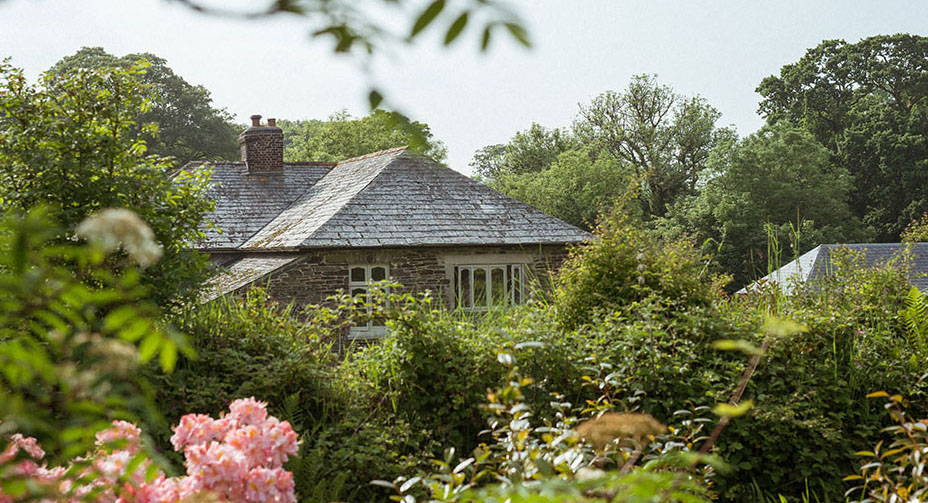 Follow the link below to check availability and book your stay with us.
If you're looking for a getaway for less, try booking on a Wednesday or Sunday, with stays available from £150 B&B
If you have any specific dietary requirements for Breakfast, please make a note of these in the "special requests" field
If you'd like to join us for Lunch or Dinner during your stay, follow the link below to book your table. Please note our restaurant is currently open Thursday to Sunday inclusive (Wednesday - Sunday from April - Sept).
If you have any specific dietary requirements, please make a note of these in the appropriate field

The best way to get a sense of our 66 acre slice of Cornish countryside is to come and stay a while. Stroll through the Inny Valley, find the 590 year-old Pollard Oak on the water's edge, see what's growing in the fields, and how the animals are feeling.
To provide a comfortable stay, we've nine homely Bed & Breakfast rooms of varying sizes, set across our refurbished 18th Century Farmhouse and converted Grain Store barns, all with well appointed ensuites.
Our breakfast changes with the seasons. Help yourself from a table full of all sorts; be it jams, honey, compotes, yoghurt, bread, malt loaf, morning buns, cheeses, pickles, and hams from the farm, all accompanied by coffee, teas, juice and our kombucha. Please note, we do not offer a menu or table service at breakfast.
We always like to encourage staying for more than one evening. You're able to see more of the farm, the landscape and the surrounding areas, and truly relax into a break. So, throughout the year, when staying more than one night, you'll save £30 each night when compared to our regular single night Bed & Breakfast rate.
Bed & Breakfast Calendar 2023/24
We will be open during the week for Bed & Breakfast stays on the following days
Oct - March // Thursday - Sunday
April - Sept // Wednesday - Sunday
--
Single Night Winter Dinner, Bed & Breakfast offer
From 19th October through to the end of March, if you book a single night on a Thursday or Sunday, your room rate will be inclusive of our set three course dinner for up to two people per room.
This does not apply to multiple night stays - multiple night rates automatically discount equivalent savings across your stay.
If the rate does not appear available to book online, unfortunately it does not apply to the dates you have chosen. These rates do not apply during the Christmas period, 20th December - 1st January.

--
Whilst we don't like to exclude anyone from Coombeshead, the rooms are not suitable for babies and children under the age of 12. The Cottage, however, is a lovely option for small families.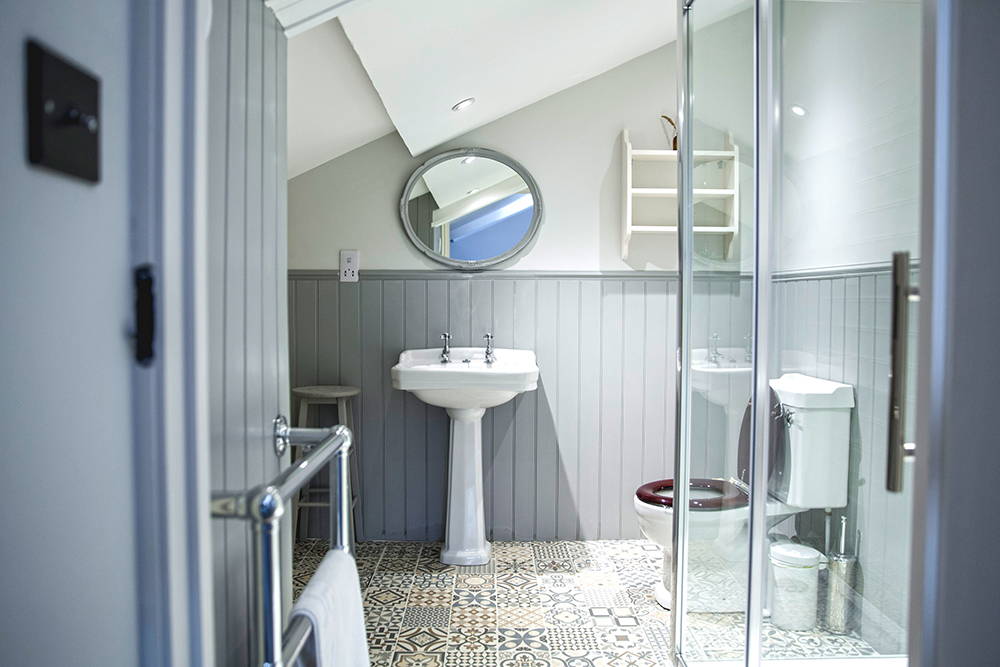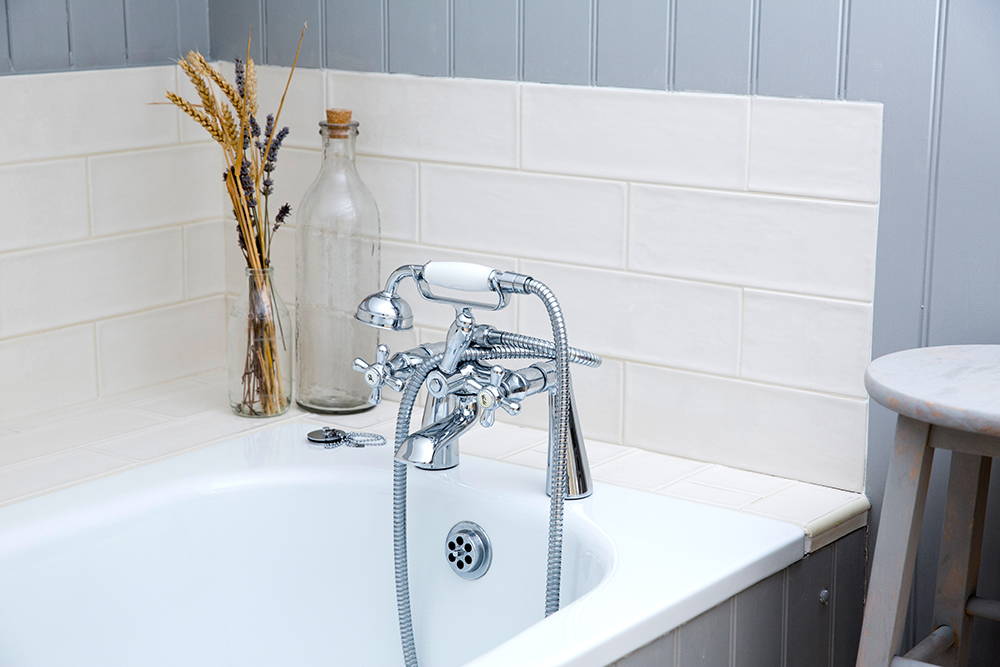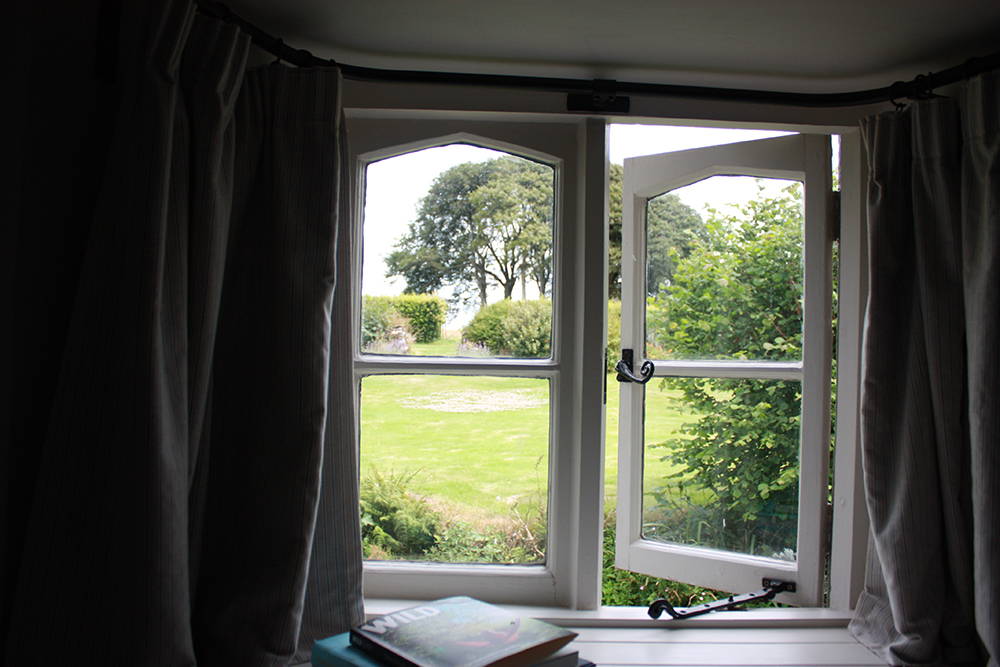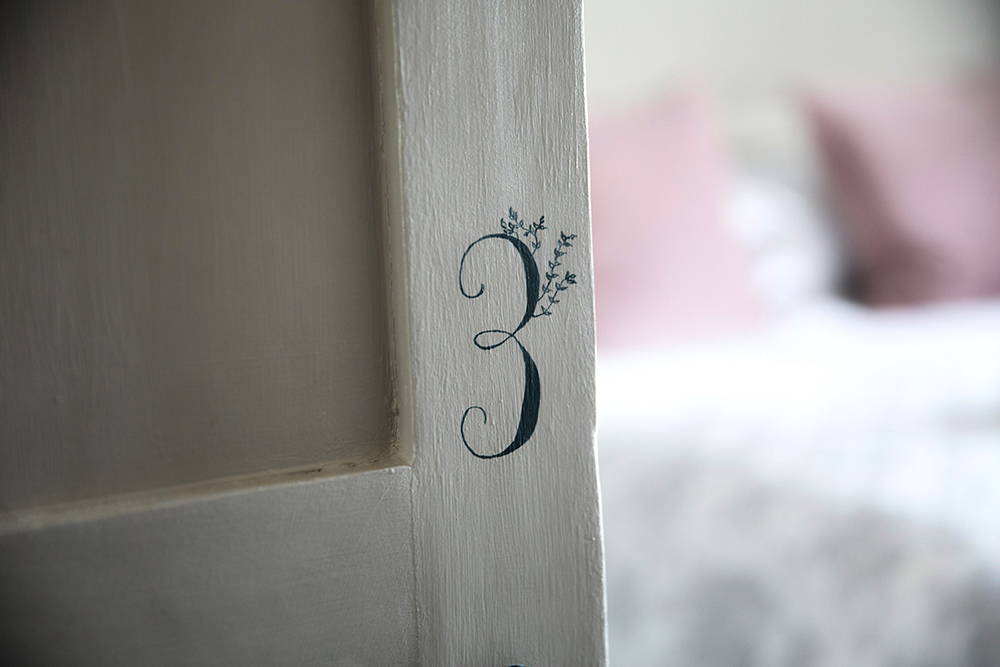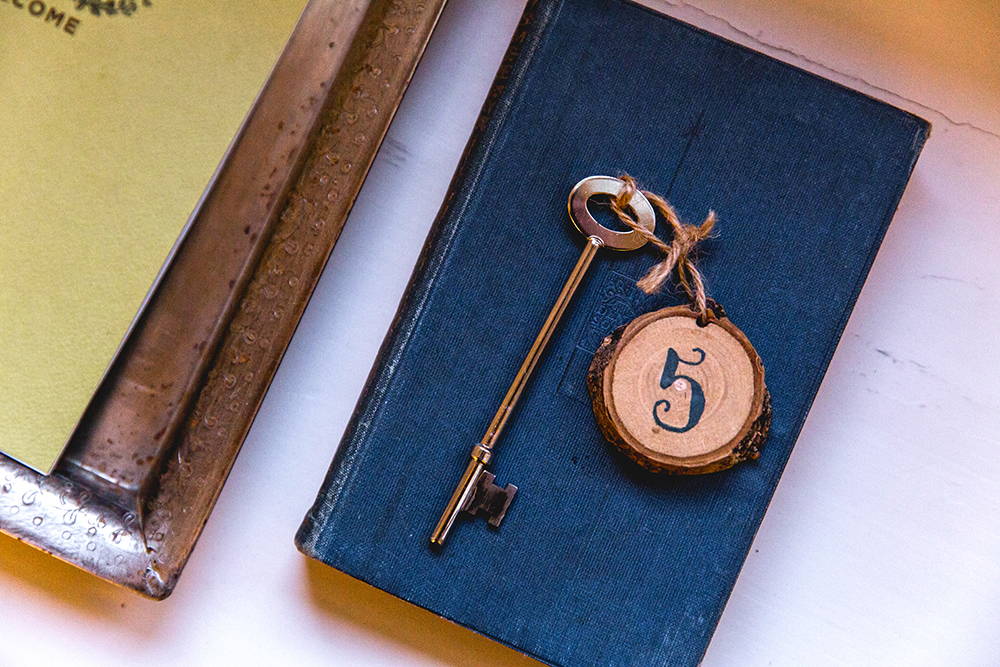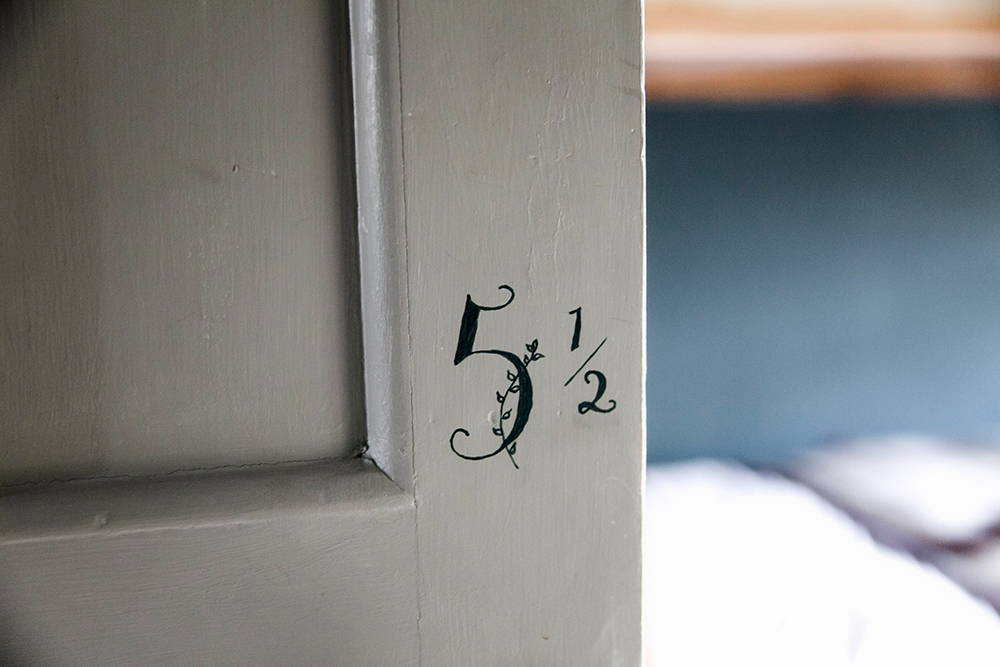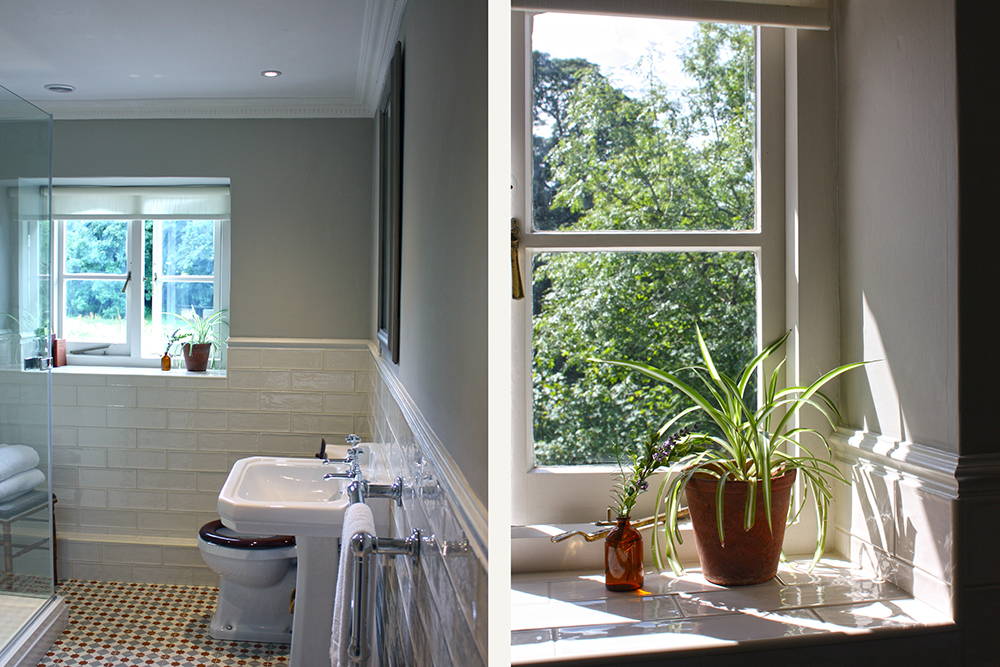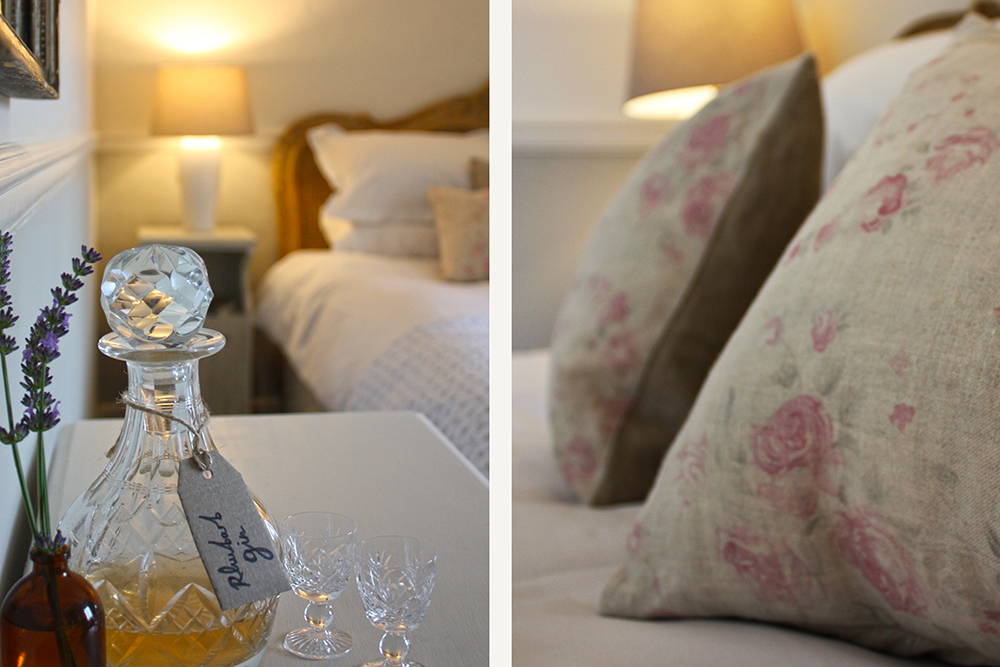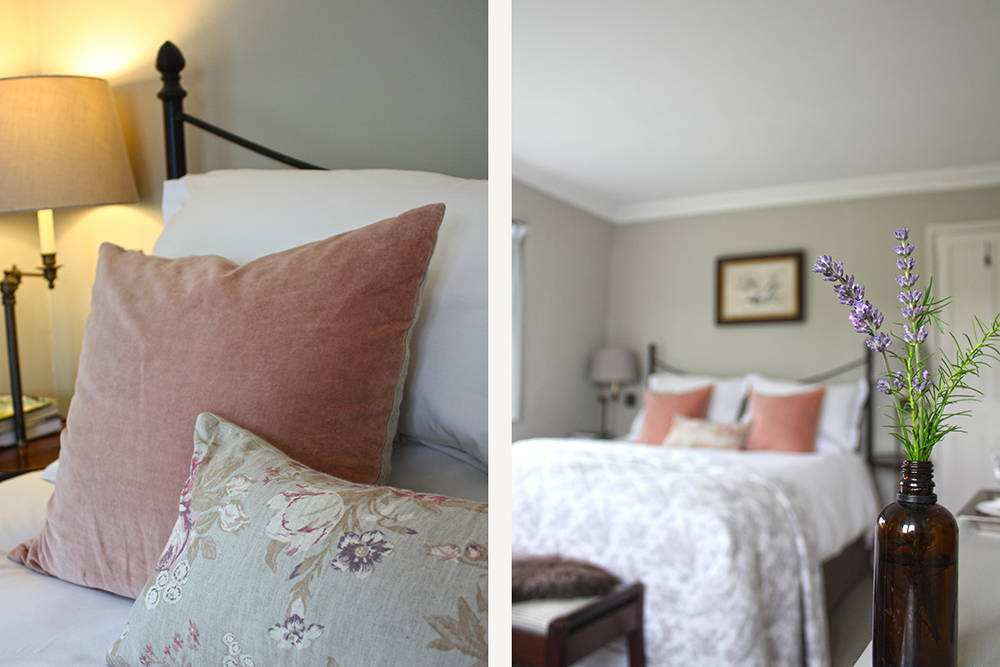 The farmhouse consists of five double ensuite bedrooms, cosy communal Living Rooms, a roaring woodburner, spacious kitchen for tea, coffee and G&T making, and Honesty Bar cabinet. Room 3 can be made into twin beds on request, and Room 5 has access to an adjoining adult-sized bunk room if you'd like to visit as
a group of up to 4.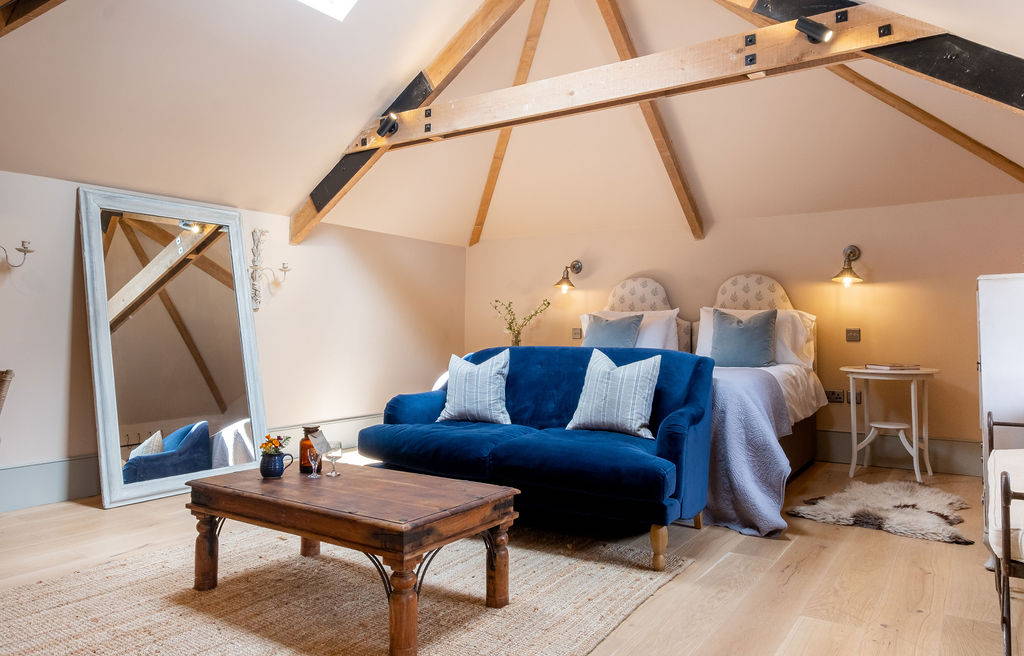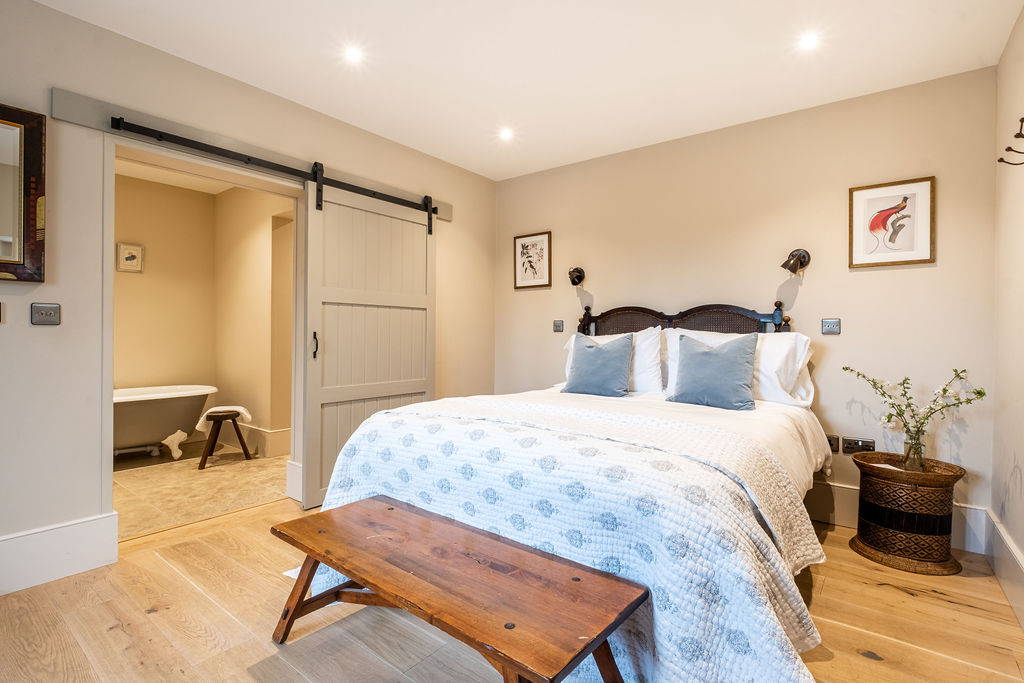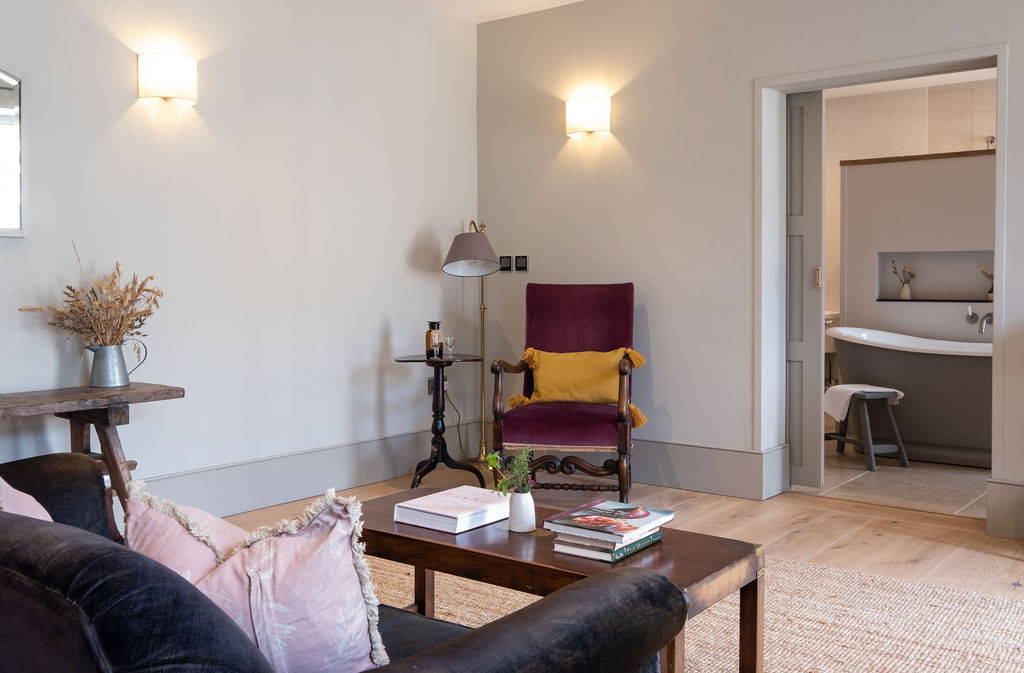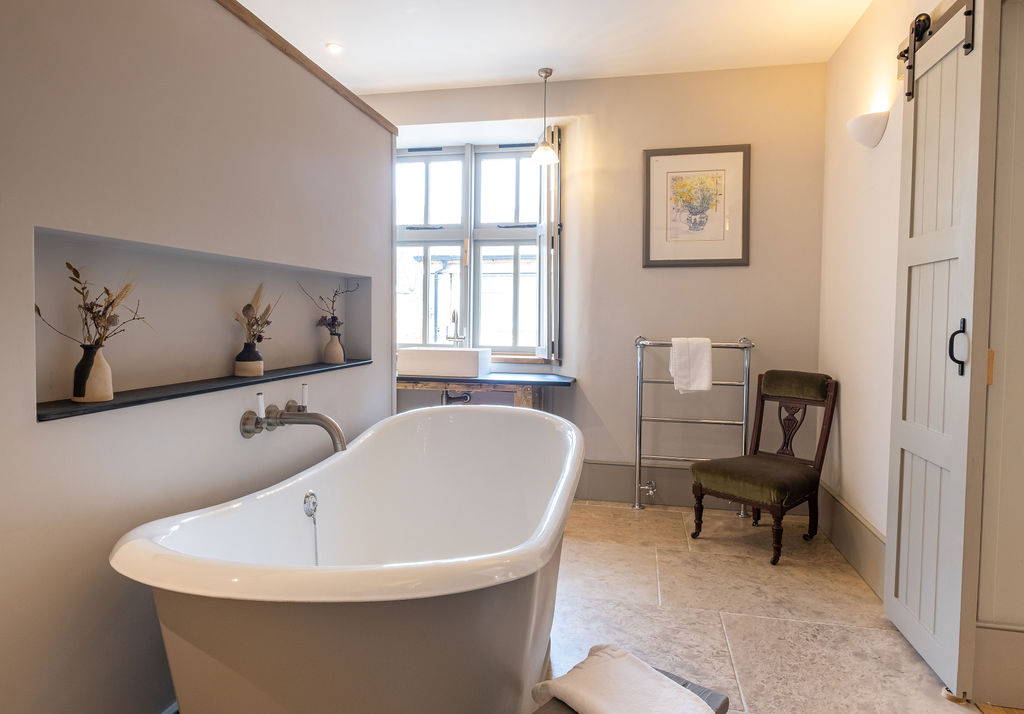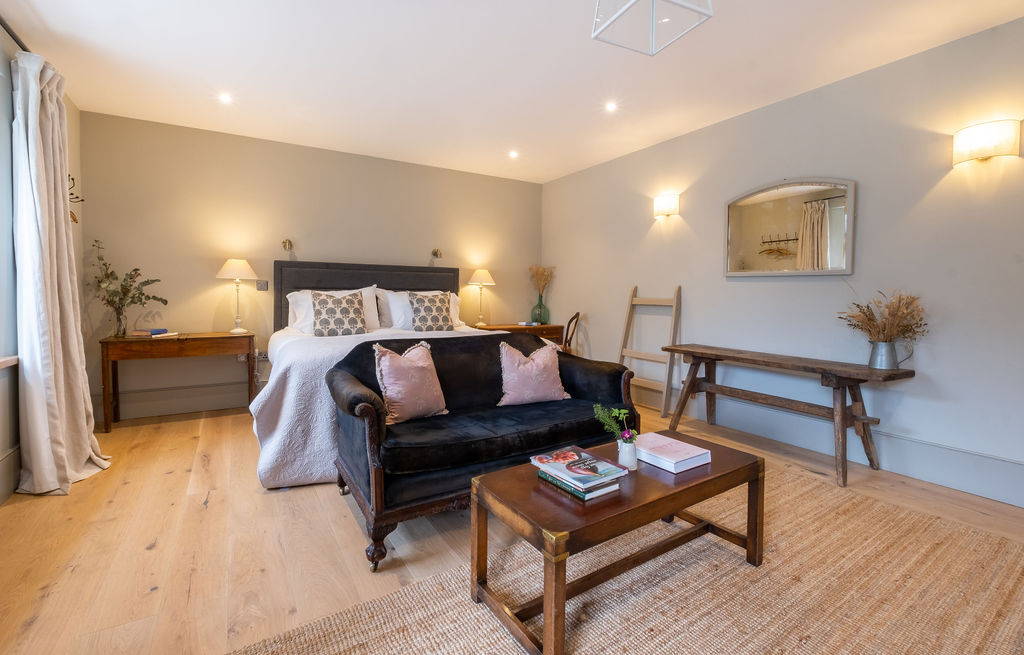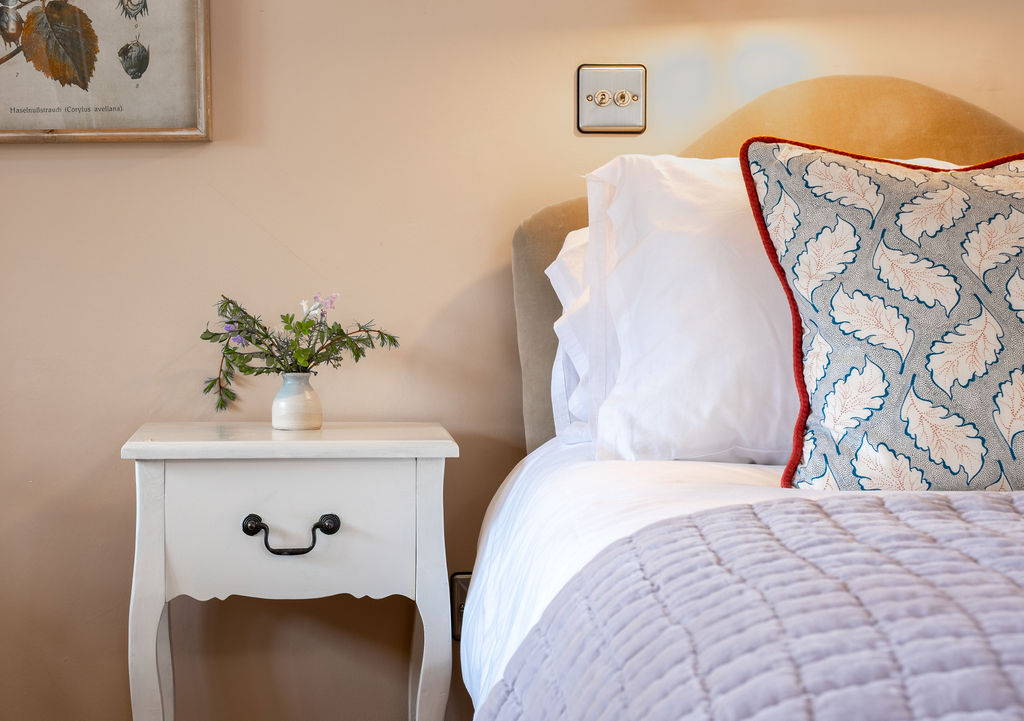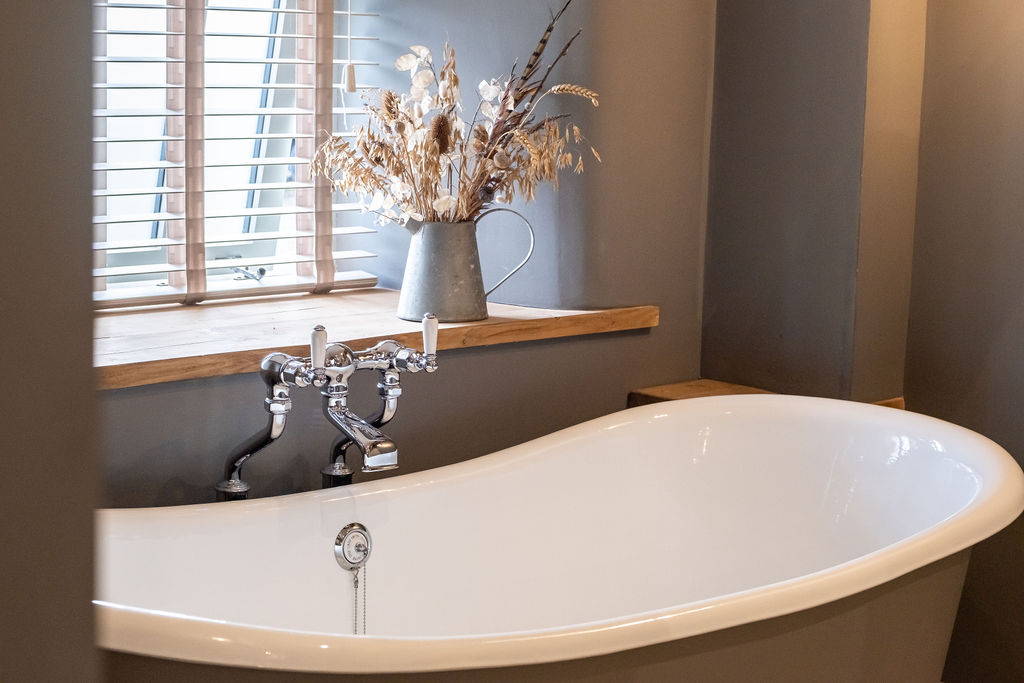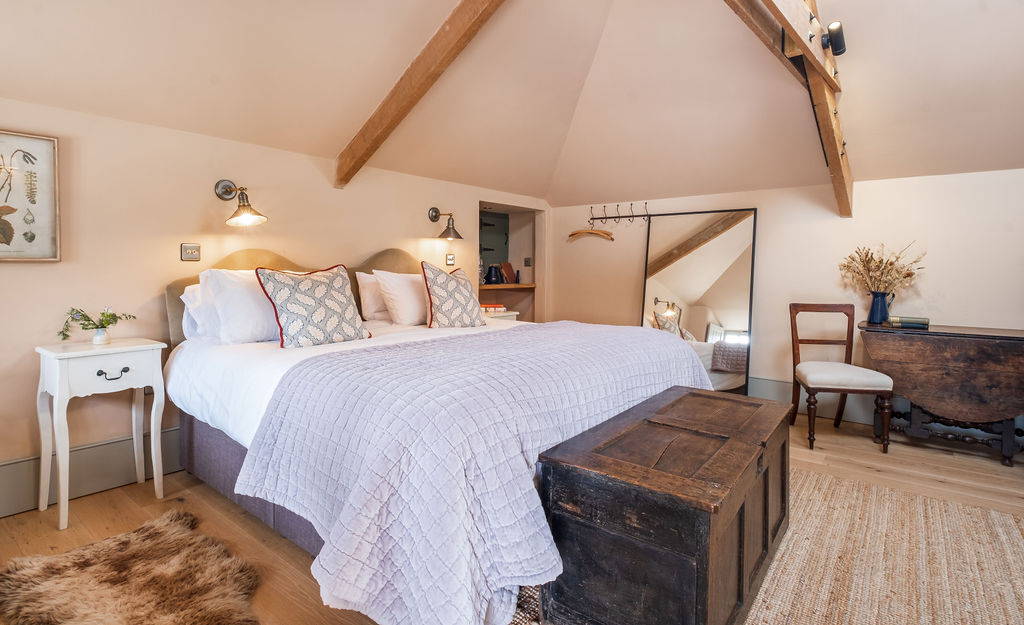 We have four large double ensuite bedrooms (three of which have freestanding rolltop baths) in our converted Grain Store across the courtyard. Separate from the Farmhouse, each room has its own tea & coffee facilities and a little more living space.
Rooms 6 & 7 are suitable for wheelchairs and those with reduced mobility - please contact us for more information.
The Setting

Dogs at Coombeshead

FAQs & T&Cs
As well as a guesthouse and restaurant, we are a working farm and bakery. Unfortunately this does mean that members of the farm - both human and animal - are up and about as the sun rises.
Our new Grain Store rooms are well insulated and double glazed but please bear in mind that rooms 6 & 7 open out opposite our on site bakery. We endeavour to keep noise to an absolute minimum but if you sleep with the windows open you will have the smell of fresh bread from the early hours. Rooms 1 - 5 are situated in our 19th century farmhouse, set above the farmyard and thus away from bakery and kitchen, surrounded by garden and beside the small country lane on which Coombeshead dwells. Rooms 8 & 9 face only the farm and vegetable garden - the pigs, cows and chickens remain subdued for the most part, but there is often a wonderful dawn chorus through Spring and Summer.
Dogs are permitted in our Cottage and in Room 6. We ask you to notify us upon booking if you will be bringing a dog with you. There is an additional charge of £60 per animal per reservation, which will be added to your bill. Please note, it is absolutely imperative that dogs remain on leads throughout the stay at the farm. Coombeshead is a working farm and any dog can scare or harm farm animals.
Please see our FAQs for all other queries.
Before making a reservation, please take some time to read our Terms & Conditions, including our cancellation policy